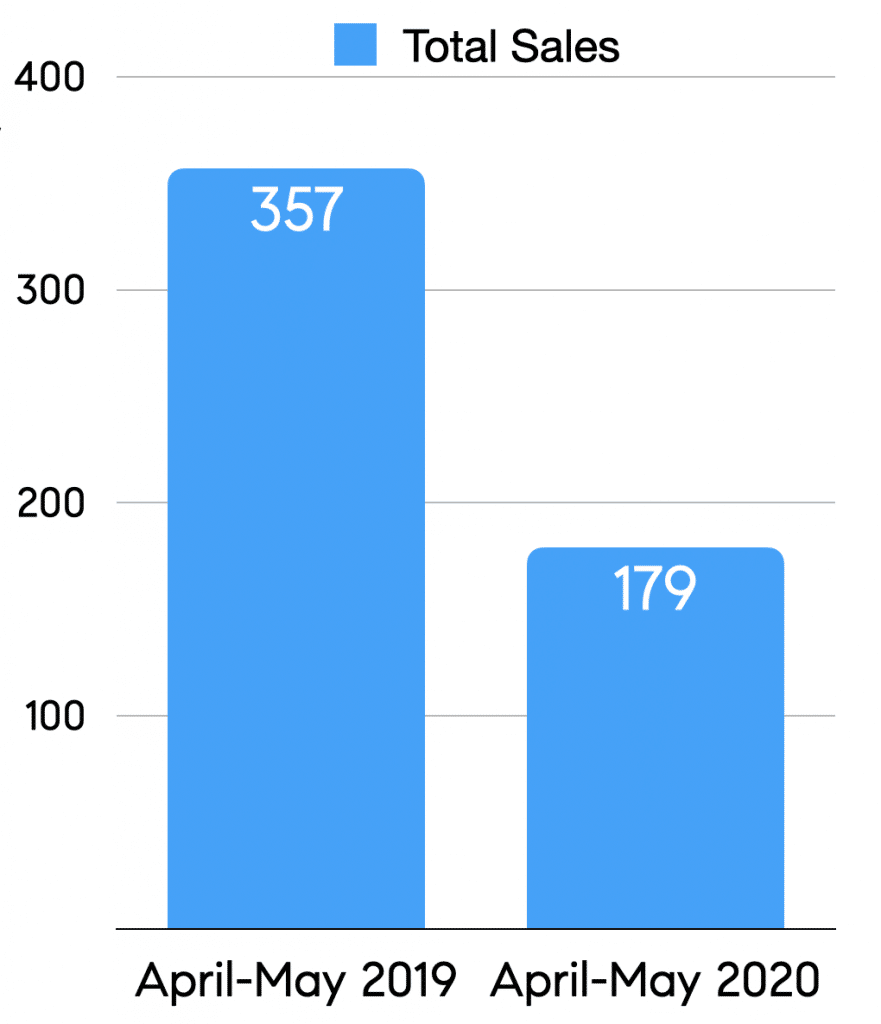 The real estate market was impacted dramatically by the effects of the Coronavirus, but it has bounced back stronger than expected.
Spring typically brings the highest sales volume of the year. This year was much different.  Sales for April & May totaled only 179 an approximate 50% drop compared to 2019 with 357 sales.  That is the extent of the bad news.
What has been encouraging is how fast the real estate market has re-engaged in the greater Santa Barbara area.  Currently, we have three strong forces helping us to rebound.
INTEREST RATES
Interest rates have already been low, but the average conforming 30 year fixed mortgage rate has now dipped below 3%.  Yes, below 3% – on June 29th the average was 2.95%.  It is difficult to imagine rates going much lower; there is something very appealing about locking in a loan below 3%.
LACK OF INVENTORY
For homes priced under the 2020 median sales price, $1,250,000, we lack inventory. Half of all sales through the end of May were below this price.  In the first five months of the year, 240 of 479 total home sales were under $1.25M.   
On June 29th, only 34 homes priced below $1,250,000 were available and not under contract.  Take into account that April & May sales skewed our averages down, and volume is picking up, this leaves us with only a few weeks supply of homes priced under $1,250,000.
OUT OF THE AREA BUYERS
Where interest rates and lack of inventory are supporting our traditional neighborhoods and local buyers, our high-end market has seen a surge of out of the area buyers.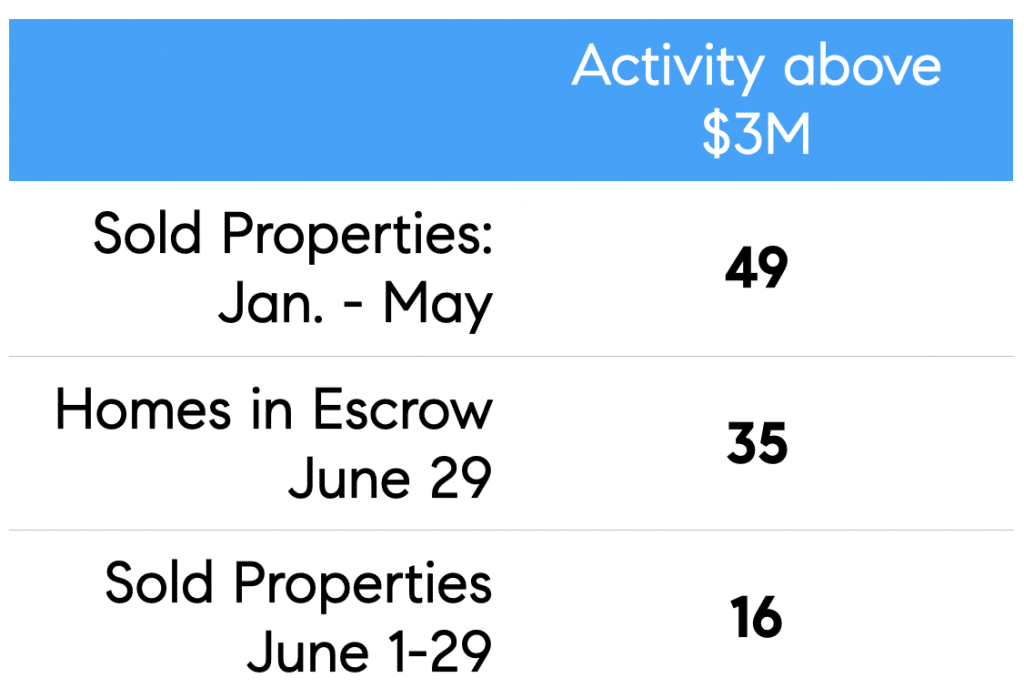 Many more people are working remotely now and into the foreseeable future.  With current events the idea of living in a less densely populated area but still near L.A. & San Francisco is appealing.  As we can attest to Santa Barbara is a great place to live. We are seeing many buyers moving out of larger cities and coming to Santa Barbara.
On June 29th, there were 35 homes in escrow above $3M, proportionally a lot. For the first 5 months of 2020 only 49 homes sold at this price point.  June alone has already recorded 16 sales above this price point, and this segment of the market is picking up!
If we can help in any way, please give us a call.
---
THE HIGH & LOW
May 2020 Highest Sale  | 1569 East Valley Rd, Montecito  |  Sold for $11,250,000
May 2020 Lowest Home Sale  |  1901 San Pascual St, Santa Barbara  |  Sold for $604,500
---