Santa Barbara Real Estate – May 2017
OUR LOCAL MARKET
Our market is active! Like make your head spin, I can't believe it active – it's hard to believe just how competitive it is at some price points. Buyers looking for a home under $1,000,000 are experiencing a lot of competition, and the story is not much different for homes up to $2,000,000.
Selling price points for homes under $2M have increased, and we are seeing more sales in this price range, while sales of homes above $5M have softened. Interestingly with all this activity the median sales price has dropped year over year.
If you look at Montecito as an indicator for the higher end, Montecito sales are down 29% for the first four months of 2017 compared to the first four months of last year. Recently we have seen a number of significant price reductions in the high end, so we will see if sales pick up there too.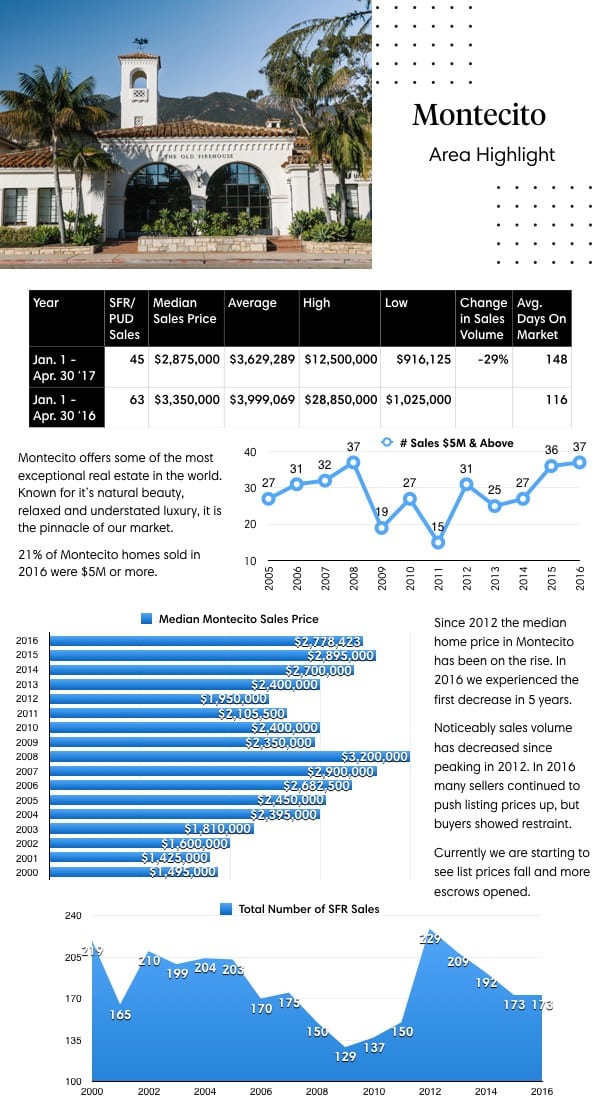 Subscribe for Market Updates