SANTA BARBARA REAL ESTATE UPDATE | JANUARY 2019
MARKET UPDATE
Resilience is the story of the 2018 Santa Barbara area real estate market.
With the tragic events to start the year our market outperformed most expectations. Total sales were almost even with 2017, which is a remarkable feat.
Beyond the natural disasters, a number of other factors affected affordability. Rising interest rates and the loss of tax deductions made buying a home more expensive in 2018, even if prices stayed the same as 2017.
Despite these adverse factors, the year finished strong for the following reasons:
Desirability

Shortage of housing

Thriving local business climate

Strong national economy
We did have some notable changes in 2018 – condo sales were up 14%; home sales were down 7%. As affordability becomes an issue some buyers are priced out of the home market and purchase condos as an alternative.  
We witnessed a decrease in Montecito home sales. Montecito experienced 48 or 25% fewer homes sold in 2018, which helps explain a large part of the 79 fewer homes that sold in 2018. The market also experienced a number of nice new condo projects, which probably lured away a few potential home buyers. 
What do we expect for 2019?
Of course we can only guess, but it does seem like the market is slowing a little.
The Median Sales Price is flattening out, and only a handful of new listings are creating a fervor of multiple offers in days. 
We don't foresee drastic changes of any kind. Simultaneously we don't expect upward pressure on price but rather some resistance to price.  It's not uncommon currently to witness a home selling at less than the original listed price; we would expect that to continue.
We expect buyers to be more value focused and to feel a little more emboldened to negotiate on price this year.  With the strong economy and thriving local business climate, we expect to see plenty of buyers who still want to own their piece of Santa Barbara.
And if we learned anything from 2018, we could be pleasantly surprised with 2019.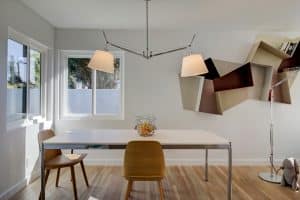 _____________________________________________________________
THE HIGH & LOW
December 2018 Highest Sale  /3219 Cliff Dr, Santa Barbara /  Sold for $10,129,700
December 2018 Lowest Home Sale  / 1429 Gillespie St, Santa Barbara  /  Sold for $545,000
_____________________________________________________________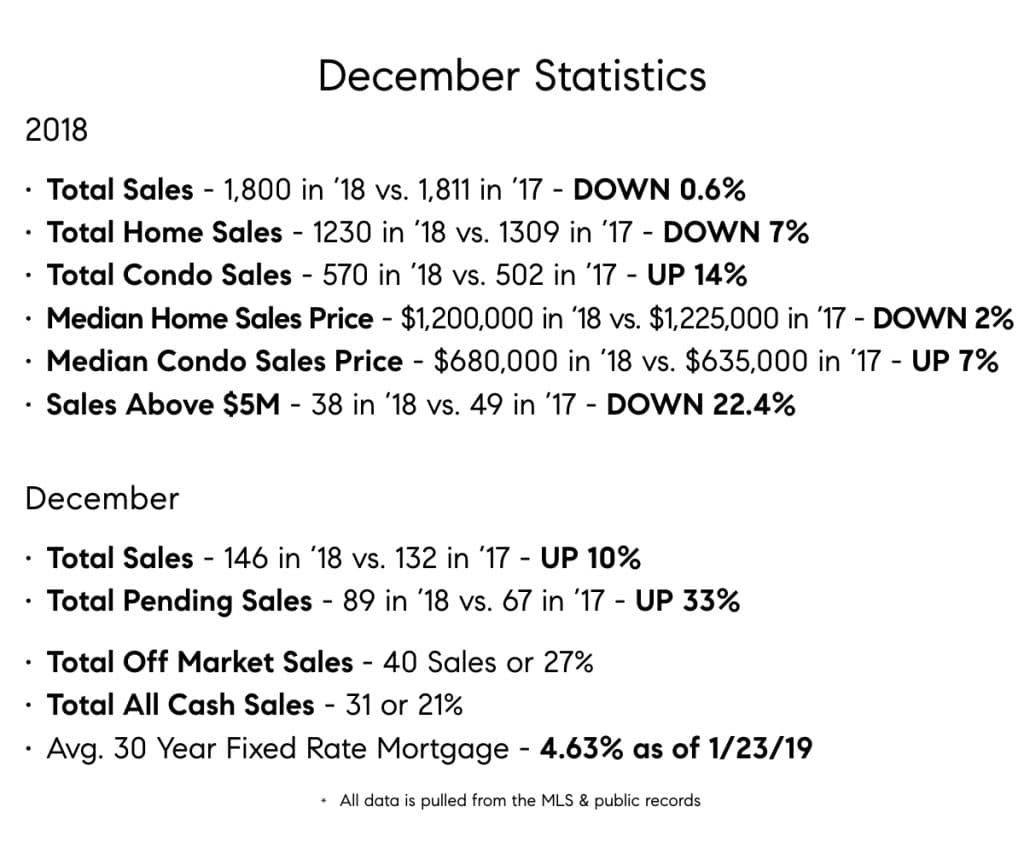 _____________________________________________________________
2018 More In-Depth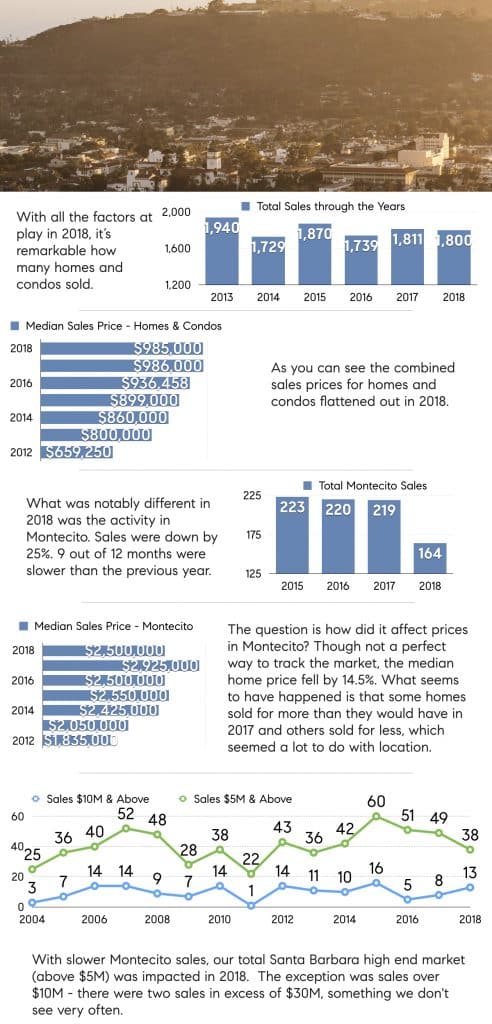 _____________________________________________________________