APRIL 2019 | SANTA BARBARA REAL ESTATE UPDATE
MARKET UPDATE
One-third of 2019 is behind us.
The year is off to a good start.  Total sales are tracking ahead of 2018 and even way ahead of 2017 by almost 11%. We have an active year so far.  
Off market sales continue to be a large part of the picture with many new developments still selling a good amount of homes each month. April saw 23%  (38 homes) sell off-market – homes and condos that were not listed on the MLS or on the internet).  Twenty (20) of the 38 sales happened in the new developments.  
Interest rates are helping. Over the last 6 months, interest rates have fallen from a high of just over 5% to very low 4's this month, with 30 year fixed rate mortgage money even available to some in the mid-3% range.
As of mid-May, there were over 180 homes in escrow; that is a significant amount of pending sales especially when considering all the off-market sales that are occurring. It seems the pace of sales will continue to be strong.
Location, Location, Location!
One of the biggest principles in real estate is the location. Location is the one aspect you can't change. This month we have been an arm's length away from two scenarios:
We are currently helping some great people buy a home to be close to family. The home is in original and rather tired condition. The street is great, nearby homes are well-cared-for, and the location is convenient to so much. Overall, the block just stands out. As the property hit the market, they received four offers quickly!
In the other scenario, friends of ours are selling their home.  Again the street is very nice, the home is cute and in good condition, but best of all it borders a park in a very good way. It is super appealing to a family with kids. It went into escrow at a premium before it even hit the market, and it has a backup offer.  
It can't be understated in real estate – location is a big deal!
_____________________________________________________________
THE HIGH & LOW
April 2019 Highest Sale  | 77 Hollister Ranch Rd, Santa Barbara  |  Sold for $13,00,000
April 2019 Lowest Home Sale  |  1080 Cramer Rd, Carpinteria  |  Sold for $565,000
_____________________________________________________________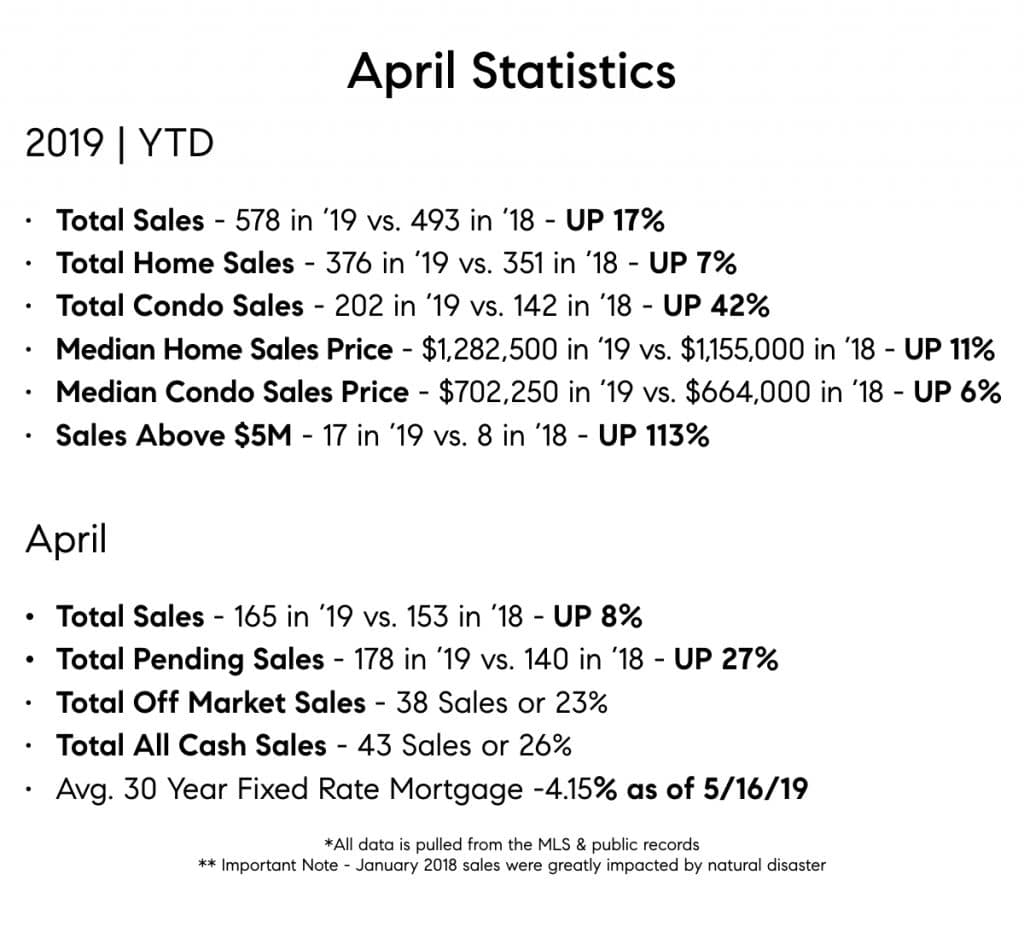 _____________________________________________________________
More In-Depth