SANTA BARBARA REAL ESTATE UPDATE – DECEMBER 2018
MARKET UPDATE
This is always one of our favorite times of year.  Things seem to slow down a little, and we get a little extra time with family and friends. We want to tell you how thankful we are for you, your friendship, your business and your continued trust in us. We couldn't do this without you. Thank you! 
As 2018 comes to a close, Real Estate locally is showing evidence of some change.  October sales were slightly up year over year but November sales were down.  This could be a byproduct of the rise in interest rates hitting 5% and buyers seeming a bit more cautious.
However, November pending sales are up, therefore it appears December sales will be up. It seems buyers are taking advantage of the recent drop back down in rates. December of 2017 was slow as the Thomas Fire, which ignited December 4th, impacted our market throughout the month.
One notable facet of the market this year is the leveling off in the median sales price. We are not seeing upward pressure on home prices in most neighborhoods. 
Wishing you a Merry Christmas and a blessed and splendid New Year!
_____________________________________________________________
THE HIGH & LOW
November 2018 Highest Sale  /901 Cima Del Mundo Rd, Montecito /  Sold for $13,000,000
November 2018 Lowest Home Sale  / 68 Kinman Ave, Goleta  /  Sold for $684,000
_____________________________________________________________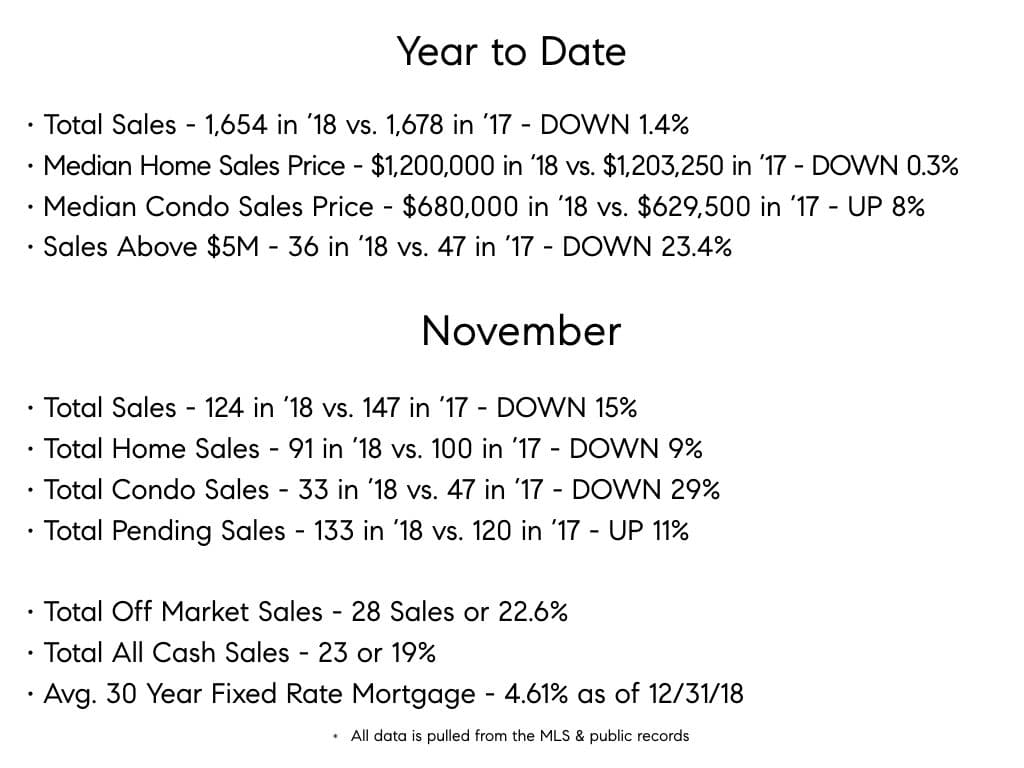 _____________________________________________________________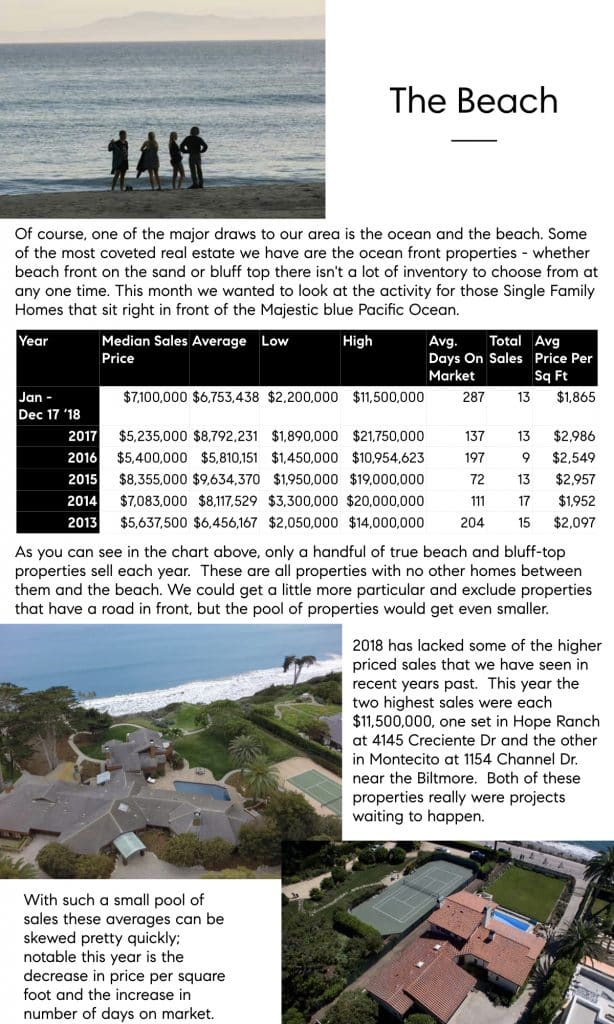 _____________________________________________________________